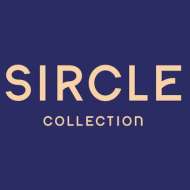 SIRCLE COLLECTION
Type organisatie
Bedrijf / Multinational
Wij werken aan de volgende SDG's:
Wij zijn akkoord met de SDG Nederland visie en voorwaarden.
Organisatie Omschrijving
WHO WE ARE
We are an independent hospitality group founded in 2011 by award-winning industry expert Liran Wizman in Amsterdam. Since then, we've grown to be a collection of various creative hospitality brands and properties across Europe's most inspiring neighborhoods. With everything we do—hotels, restaurants, private members' clubs, design concept stores, properties and more—we are passionate about creating surprising and special experiences for our guests, and aim to ultimately positively contribute to our surrounding communities for the betterment of our world.
Hoe wij aan de SDG's werken
A GREEN SIRCLE
With each of our hospitality projects, whether already existing or coming soon, we strive to only positively contribute to our surrounding environments and neighbourhoods. 
Understanding and implementing greener practices within the hospitality industry is incredibly challenging, but we are doing our best to make sustainable changes in every aspect of our company that we can. Our plans will evolve as we evolve, but our mission is to always strengthen our company's sustainability.
Zo dragen wij bij aan de SDG's
SIRCLE COLLECTION & THE SDG
Under the philosophy that we are all guests of the world, we at Sircle Collection are fully committed to the Sustainable Development Goals set by the United Nations, and seek to work from our position within the hospitality industry to make these a reality across all our regions, including the Netherlands, Spain, Germany and Austria. Our main objective is to encourage a change in society that leads to a responsible tourism sector overall. Our company is already working towards and contributing to 8 of the 17 SDGs, including but not limited to promoting Gender Equality, Sustainable Cities & Communities and Responsible Consumption & Production. The SDGs have become our framework for developing and implementing actions that have a measurable impact on our achievements. Sustainability is at the heart of our work strategy, in which we are finding the perfect balance between managing our activities responsibly and achieving commercial success.
Contact
Laura Nolte VP, Brand, Marketing & Communications
Actief in
Noord-Holland, Zuid-Holland